Welcome to Eagle Flight Squadron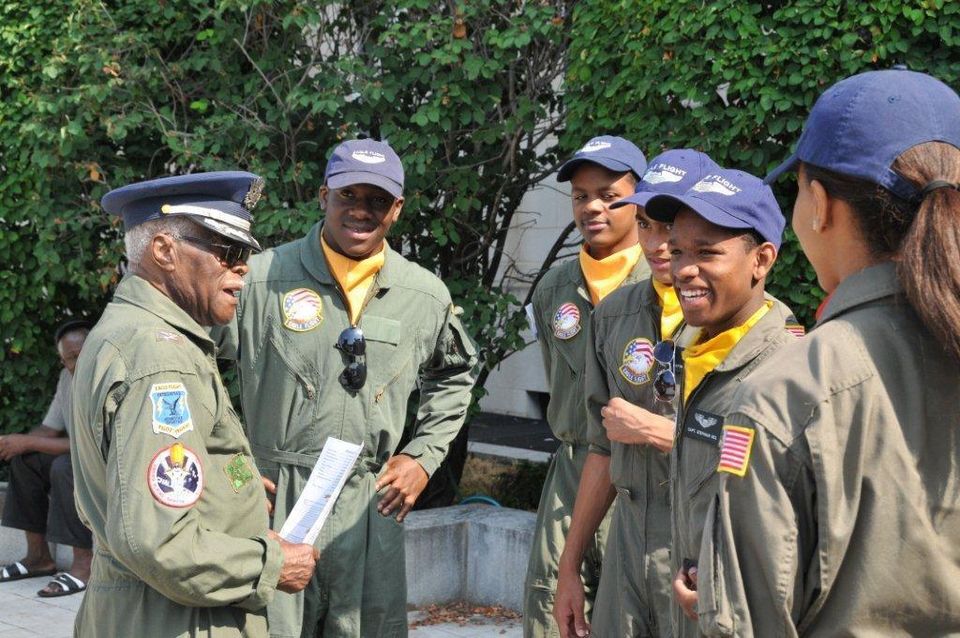 Life at Eagle Flight
All Students who have not acquired rank are known as "CADETS".The curriculum content for the four year program is as follows:

Life Skills

Students are exposed to a variety of learning experiences. They are tested to determine their academic levels before being placed in a class. Cadets are trained to be leaders through public speaking, leadership seminars and exposure to camps such as ACE camp sponsored by Daniel Webster College. Cadets practice military drills to help them perfect their listening skills as this is extremely important in executing instructions.

Drill Team

The drill team is run entirely by and for the students of Eagle Flight Squadron. While the opportunity to impose discipline on students is one advantage students learn how to perform under pressure. The precise, often complicated drills themselves teach important cognitive skills such as memorization, forward thinking and concentration.

Requirements at Eagle Flight.

You must score 100% on every school administered exam before moving on to the next level. You must do it one way, the Eagle flight way. There is no room for error in the sky. Follow these two simple rules and you can be assured that by the time you graduate high school, you will have a Private or Recreational Pilot
Certificate.

Field Trips, Camps and Parades

All cadets are expected to participate in scheduled parades and field trips. Students also have opportunities to attend Aviation camps offered by some affiliated colleges.
 
Eagle Flight Squadron provides inner city youth with exposure, access, and mentorship to careers in aviation and aerospace by using the three-dimensional classroom of flight training. Eagle Flight Squadron offers flight training in its two Cessna aircrafts (Cessna 150 & Cessna 172), and provides students with aviation ground school, a structured, student-led organization, and supporting STEM and life skills classes.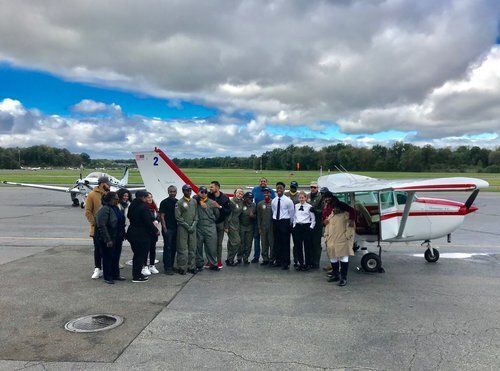 EAGLE FLIGHT SQUADRON IS A NONPROFIT EDUCATIONAL ORGANIZATION FOUNDED IN 1975 BY REVEREND RUSSELL R. WHITE.
THE PROGRAM ENCOURAGES YOUTH TO DEVELOP TRADE, EDUCATIONAL, AND MANUAL SKILLS RELATED TO AVIATION.
STUDENTS ARE GIVEN THE OPPORTUNITY TO DEVELOP THEIR OWN WINGS, LITERALLY AND FIGURATIVELY. IT HELPS MANY TEENS LEARN TO FLY AND FIND CAREERS IN AVIATION. 
✓

 

Flight Instruction

✓

 

Parades

✓

 

Ace Camp

✓

 

Ground School

✓

 

Currently Accepting Applications
Give us a call or send us a message using the form below.